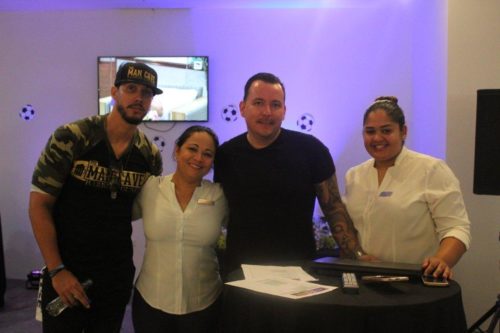 The department of human resources let team members know how much they are appreciated, by planning special events, expressing gratitude for their service and leadership in helping stir the resort so well!
Imilaine, the HR Intern, spearheaded the initiative to invite the barbers from the Man Cave Barber Lounge to spend the entire day, trimming and styling male team members' hair at the resort.
It was a total success as team members signed up for a remake and refresh, from 9 am to 5 pm and also enjoyed the availability of a unique tattoo artist, capable of reflecting the style and interests of those expressing the wish have the ultimate fashion accessory, body art. 
A special thanks to Naldo Maduro y Jimmy Douglas from The Man Cave for being part of this event and for making the resort's male team members feel special.
Appreciation Week was created to help Hilton Hotels & Resorts drive the Blue Energy Culture worldwide. The company now benefits from Blue Energy Committees in every hotel, in dozens of countries, in hundreds of properties with thousands of Team Members.