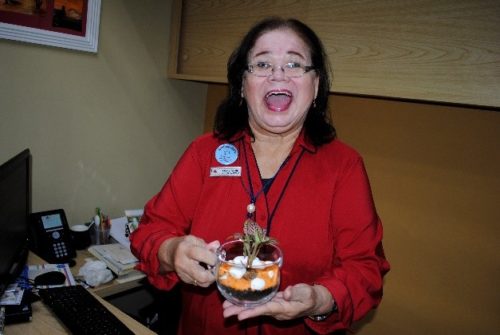 The World Senior Citizen's Day was celebrated at La Cabana Beach Resort & Casino, on the 21st of August as proclaimed by the General Assembly of the United Nations, since 1990.
The day is known to increase awareness of the factors and issues that affect older adults, such as age deterioration and the study of problems that affect their lives, elder abuse. It is also a day to recognize and acknowledge the contributions of older people to society.
The recent midweek occasion, recognized associates who have been working at the resort for many years, as enthusiastic and dedicated as on their first day on the job, despite their age.
The senior associates present that day were recognized by the Human Resources Department on their special day with a token gift.  
To all our Senior Citizens: Thank you, you are appreciated!
Among those recognized at the resort Ena Vrolijk, Jacqueline Rosel, Cesar Tromp, Helen Werleman, Ireneo Catibayan, Yves Andre, Cristina Ramirez, Corazon Alingcomot, Zoila Danje, and Dolores Flores