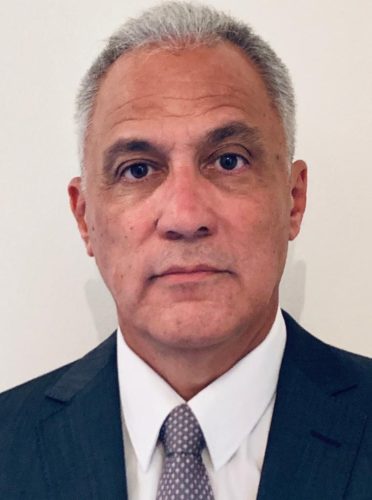 After an extensive search, the PFTSA Board of Directors is proud to introduce its new Executive Director, Mr. Marion Malik Agunbero.
Pension Fund Tourism Sector Aruba, PFTSA, provides retirement plans to workers in the tourism industry sector of Aruba, and it strives to be the number one choice of employers and employees for the execution of their retirement plans.
PFTSA is a growing fund, in the number of members and in the number of products and services offered with increasing regulatory requirements. A new Executive Director was recently acquired to help further shape and influence growth with the best leadership credentials.
In view of the vacant position, PFTSA scouted for a director that would be responsible for the daily management of the fund in close cooperation with the Board, to ensure sound governance and professional operations while driving growth to create long-term value.
Mr. Marion Malik Agunbero is since 2013 a member of Aruba's "Raad van Advies" and departed from his most recent position as Assistant Managing Director Retail Products at Caribbean Mercantile Bank N.V. to join PFTSA in the Executive Director position starting November 1st, 2019.
Mr. Agunbero, with more than 30 years of experience in senior management positions brings with him a wealth of credentials and top qualifications.
After obtaining his bachelor's degrees in Business Administration and Public Administration at the University of the Netherlands Antilles and his Master's degree in Public Administration with a major in Financial Management at Erasmus University in Rotterdam, he was hired by the Government of Aruba and served in various positions at the Directorate of Finance. Subsequently he joined the Centrale Bank van Aruba in the Supervision Department in 1993 and where he was promoted to the Head Insurance Section in 1996.
After being seconded for a period of nearly  2 years to the Director of the Directorate of Finance in the position of interim director he returned to the Centrale Bank van Aruba in 2003 and fulfilled the role of Deputy Manager of the Supervision Department and subsequently, he was appointed as the Manager of said Department in 2008.
The following year he joined Caribbean Mercantile Bank as a Senior Compliance Manager and he is a Certified Anti-Money Laundering Specialist. Subsequently he was promoted in 2014 to the position as Assistant Managing Director Retail Products. As a member of the Aruba's "Raad van Advies" he also actively contributes providing his expertise to the National Advisory Council and Aruba more generally.
Along these years, Mr. Agunbero tirelessly pursued a great number of courses, workshops and seminars in Aruba and abroad, he participated in countless projects, associations and conferences including many not-for profit organizations, and important board memberships.
He is married for 32 years and has two beautiful children.
PFTSA is proud to have recruited a candidate with a stellar business, economic, financial and civic background to head the fund into the future.